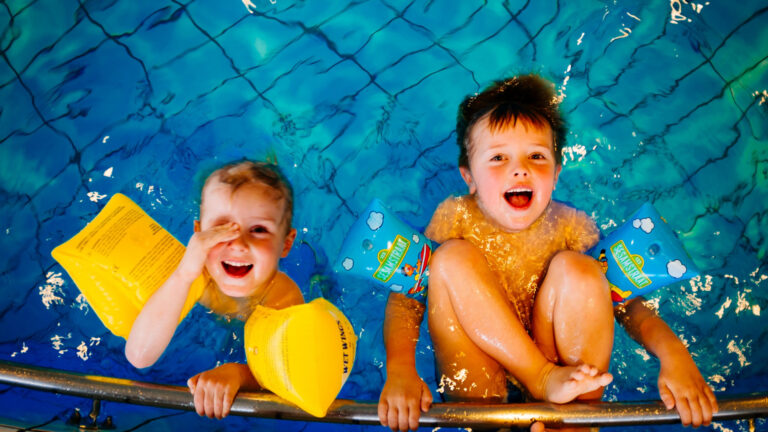 Water Park Package in Uppsala
2023.02.09
For those of you who want to have fun in the water park!
A real highlight for the whole family is the water park at Fyrishov in Uppsala. Here you will find everything that a really good water park should have and it´s one of the biggest in Sweden. Take the opportunity to stay with us at Arenahotellet at the same time you visit the water park and continue the family adventure at Uppsala's largest hotel where there is a restaurant, game room for children/young people, nice and modern rooms and finally the morning after, our delicious breakfast buffet. Maybe end the adventure with a freshly baked waffle in the morning?
Fyrishov is about 8 minutes drive from the hotel and there are also good bus connections between the hotel and Fyrishov. Read more about Fyrishov and opening hours at Fyrishov.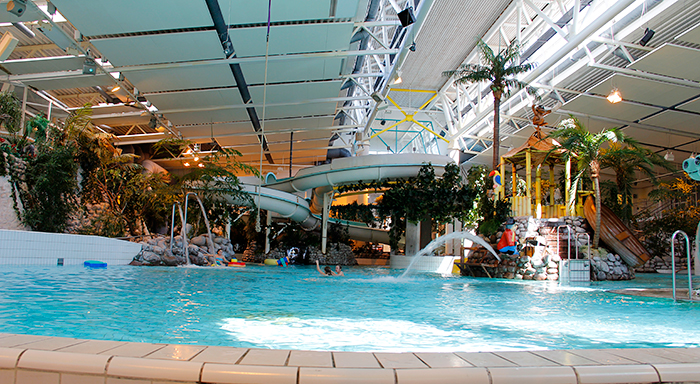 Package includes:
Entry to Fyrishov (water park and swimming pool)
Check-in at 3 PM
Access to the gym
Breakfast buffet
Check-out at 12 PM
Note: To ensure availability of tickets, online bookings must be made no later than 2 days prior to arrival. For bookings with shorter notice, please call us at 018-35 00 25 and we will assist you.
Extras:
Relaxation room for 1 hour and 15 minutes (book at check-in): 170 SEK per person
Two-course dinner (starter and main course): 249 SEK
Sparkling Wine: Cava (750 ml) and Cava (375 ml), prices vary
Beer bucket with 4 Carlsberg Export: 260 SEK
Box of 4 pralines: 99 SEK
Snacks plate for 2 people: 149 SEK
Fruit plate for 2 people: 99 SEK
Bouquet of seasonal flowers: 375 SEK
Maria Åkerman skincare kit: 299 SEK
Dog kit, price varies
Note: Some of the pricing may have changed since the knowledge cut-off date.

Fyrishov Opening Hours:
Swimming Hall:
Monday to Friday: 6:00 AM – 9:30 PM
Saturday, Sunday and Holidays: 7:30 AM – 9:00 PM
Adventure Pool:
Every Day: 9:00 AM – 7:00 PM
Observe! Changes in opening hours may occur due to season, maintenance work, and repairs.
Special Hours:
Walpurgis Eve: Open until 6:00 PM
Midsummer Eve: Open until 6:00 PM
Christmas Eve: Open until 1:00 PM
New Year's Eve: Open until 6:00 PM